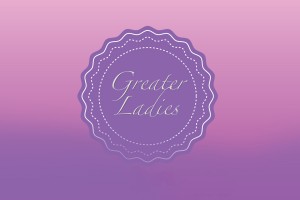 The Ladies Ministries of Greater Life Church exists to uplift, include, encourage, and minister to the individual and collective needs both spiritually and socially of women in all seasons of life.
Women's ministries involve the ladies of our congregation in activities which encourage fellowship with one another, serving our community and congregation, and growing stronger in God's word. Our ladies enjoy brunches, conferences, spa nights, and fun getaways that include shopping! Our rapport with each other as Christian women is built up through fellowship and times of sharing.
A special time for the ladies is the monthly Ladies of Life Bookclub Meeting on the first Tuesday of each month. We meet for united prayer, a meal, outreach, fellowship, and to study God's word.
The ladies at Greater Life want to encourage new members and create an environment where all are accepted, provide a positive climate for women to develop a relationship with Jesus, and help women find and use their spiritual gifts. We encourage every lady to get involved.
"Bringing women together to experience HIS greatness"